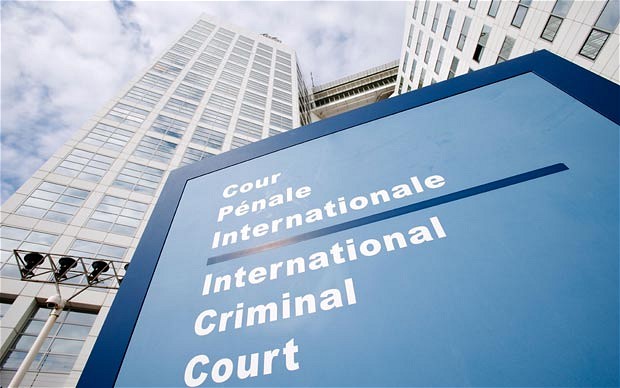 The International Criminal Court
The International Criminal Court has seen its relationship with Africa drop to the lowest point in recent years. It has been increasingly criticized and rejected by African countries for the arrogance it had demonstrated "in disregard" of these countries' sovereignty and dignity in its trials of certain African state leaders. Most of the defendants put on trial by the ICC in recent years were leaders of African countries. Since its establishment in 2002, the ICC has handled eight cases, seven of which were targeted at former leaders of African countries. Though 34 of them are signatories to the Rome Statute, African countries now regard the ICC as "having deviated from its original purpose" and metamorphosed into a political organ exercising "double standards" and "only targeting African countries for case investigation and conviction."
The latest African anger against ICC flared up during the 25th African Union (AU) summit held in Johannesburg, South Africa, in June when the ICC asked the South African government to arrest Sudanese President Omar Hassan Ahmed al-Bashir, against whom the court had issued arrest warrants twice in 2009 and 2010. The ICC's request was met with vehement disparagement from African countries, including Sudan, South Africa and AU. Bashir was not only able to enter and leave South Africa unscathed but was also hailed as having "pioneered the African continent's rejection of the international court's unjust decisions." AU Committee Chairwoman Nkosazana Dlamini Zuma denounced the ICC's act of issuing the arrest warrant during the AU summit as a "rude attempt to override the AU." AU's rotating chairman, Zimbabwe President Robert Mugabe, angrily criticized ICC for "overreaching its hands" and urged African leaders to quit the ICC.
The "quit" remark may have just been said to vent some anger and isn't likely to happen any time soon, but it reflected African countries' long-standing grudges against ICC and their intent to set up a regional judicial system on their own. China and the United States have demonstrated different attitudes towards the ICC's judicial engagement in Africa, which mirrors the different values and considerations on which they base their respective policies on Africa.
By the end of March 2015, 123 countries have officially signed the Rome Statute to become ICC signatories. Although both China and the US – both being permanent members of the UN Security Council – are currently outside the ICC, they hold different stances on the international judicial body.