Protecting the safety interests of citizens and enterprises overseas is becoming urgent following the most recent and brutal killings of China's nationals by terrorist groups in the Middle East and Africa, which has stirred up public concern and a new call for action, prompting the use of private security companies.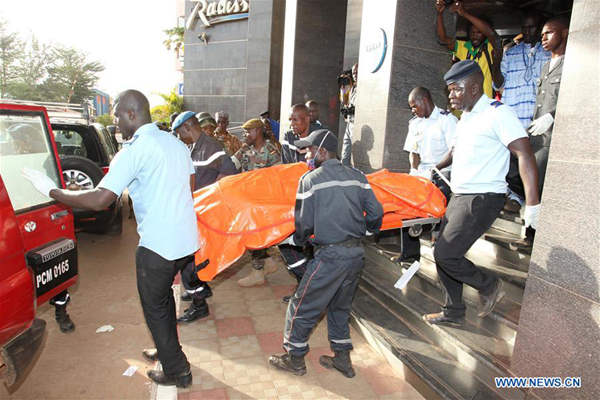 Three senior executives from China Railway Construction Corp., a state-owned company, were killed during the Mali hotel attack at the Radisson hotel in the country's capital of Bamako in November of 2015. [Photo/Xinhua]
However, emerging Chinese private security companies aren't yet ready to meet the mounting demand of terrorism threats, according to a report focusing on the supply-side economics of Chinese private armed forces in their ongoing effort to go global.
The report, which was released by the Charhar Institute on Dec. 3, articulates the rise of China's outreach into the world, hence the growing demand for overseas protection, as well as the limited and inefficient offerings from the supply side of both the government and the private sector.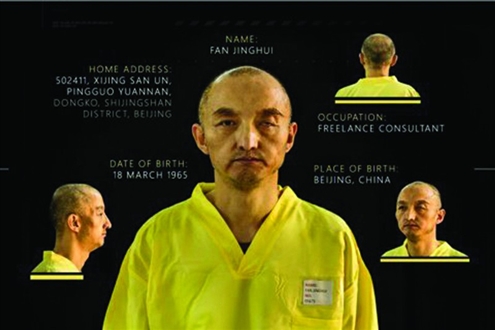 The Islamic State extremist group announced that it murdered Fan Jinghui, a 50-year-old Chinese captive, after taking him hostage for at least two months. [File Photo]
China's business presence is growing worldwide with over 40,000 companies operating at every corner of the world, even in the most precarious and highly-unstable regions, the report indicates.
"Take CNPC, China's largest oil and gas producer and supplier, for example, its overseas investment projects cover 30 countries and its technology service business is spread across 50 countries," said Li Shaojie, project leader of the report at the institute. "Among those countries and regions, 30 have been identified as very risky or extremely risky by international security organizations and China's Foreign Ministry."