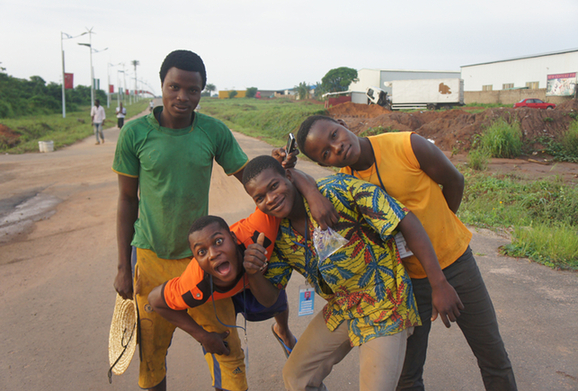 Africans in the Ogun-Guangdong Free Trade Zone
China and Africa urgently need to seize the development opportunities they offer to each other. A more balanced partnership with enormous potential is emerging. Since 2000, the trade volume between China and Africa has increased 30 fold from nearly $10 billion to almost $300 billion. Till 2020, the figure may reach $400 billion, which equals to the trade volume between China and Europe.
Due to Africa's annual growth of 5-6 percent in the past couple of years, the Western image of Africa has changed from "the hopeless continent" to a continent of hope. This has been shown by The Economist's cover, which called Africa "the hopeless continent" in 2000 but said it is "rising" and "aspiring" in 2011 and 2013.
But in the eyes of Chinese, Africa has always been a "continent of hope." Many Chinese enterprises do business in places where Europeans and Americans don't want to go. Now, more than 2,500 Chinese companies are active in Africa, and over 1 million Chinese work there such as building railways and opening restaurants. Even in remote areas, one can find Chinese footprints.
For Chinese, the thriving development in African countries is so impressive that it reminds people of the past times when China was experiencing an economic boom.
In the past decade, Rwanda achieved remarkable progress in the country's reconstruction and the universal medical insurance. Ethiopia, which used to struggle with hunger and poverty, has seen its poverty rate decrease by 50 percent and has an annual growth rate close to 11 percent.
The middle class in Africa is also growing, with increasing consumption capabilities. The mammoth Mall of Africa, due to open for business in April this year, is the glory of South Africa's ever expanding middle class. In Lagos, former capital of Nigeria, is boosting city development with a vision of becoming "Africa's Dubai."